Jumpstart is a new approach to earthquake insurance for small businesses in California, Oregon, and Washington. We pay our customers a lump-sum immediately after a large earthquake, and the money can be used as-needed for recovery, whether or not there is physical damage. Your business can be more financially prepared for an earthquake with a Jumpstart policy.
Don't be a statistic! 40% of businesses do not reopen after a natural disaster and another 25% fail within one year, according to the Federal Emergency Management Agency (FEMA). And yet small businesses employ 50% of Americans – they're the lifeblood and backbone of our communities.
It is a common misconception that insurance payouts or government aid will be enough for businesses to recover after a major disaster like an earthquake. But earthquakes are excluded from many insurance policies, and government aid may be too little, too late.
With a Jumpstart policy your business will receive $20,000 immediately after an earthquake. This provides a financial cushion to lessen the shock of extra expenses, and it increases the chances that your business will survive, recover, and thrive.
What are the benefits of Jumpstart's earthquake insurance for small businesses?
Jumpstart makes parametric insurance newly-available for small businesses. Features include: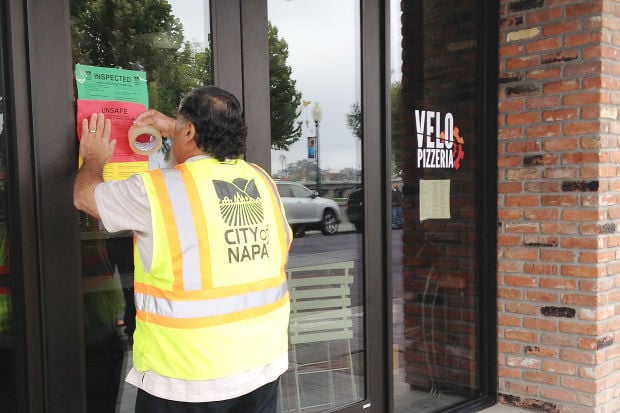 How much coverage can we buy?
The amount of the lump-sum payment is either $10,000 or $20,000. It's not enough to completely rebuild your business from scratch, but it does provide a jump-start!
Following a large earthquake that triggers a payout, your business would receive $10,000 or $20,000 right away, deposited automatically, to use for any expenses caused by the earthquake
Do you have other products available?
Yes! Our standard $10k policy can be bought by any renter, homeowner, or condo resident. We also have special products for:
How can I buy Jumpstart earthquake insurance for my business?
For either a $10,000 or $20,000 policy, simply sign up on our website. This is also where you can see the cost of the premium, simply by entering your ZIP code. There's a step in the sign-up where you click "business." Be sure to include both the legal name of the business as well as contact information for the contact individual.
If you run into any problems, please call us at 510-891-1753. You can also ask your usual insurance broker to contact us.
Jumpstart is available in all zip codes of California, Washington, and Oregon, and is coming soon to other states.
What else?
Additional Resources for Business Disaster-Preparedness
Hungry for more? Here are some of our favorite resources for other ways to prepare your business for an earthquake or other disasters:
Jumpstart Insurance Solutions Inc. – Regulated by and in full compliance with the California Department of Insurance.
Effected with certain Underwriters at Lloyd's, London, A Rating by AM Best